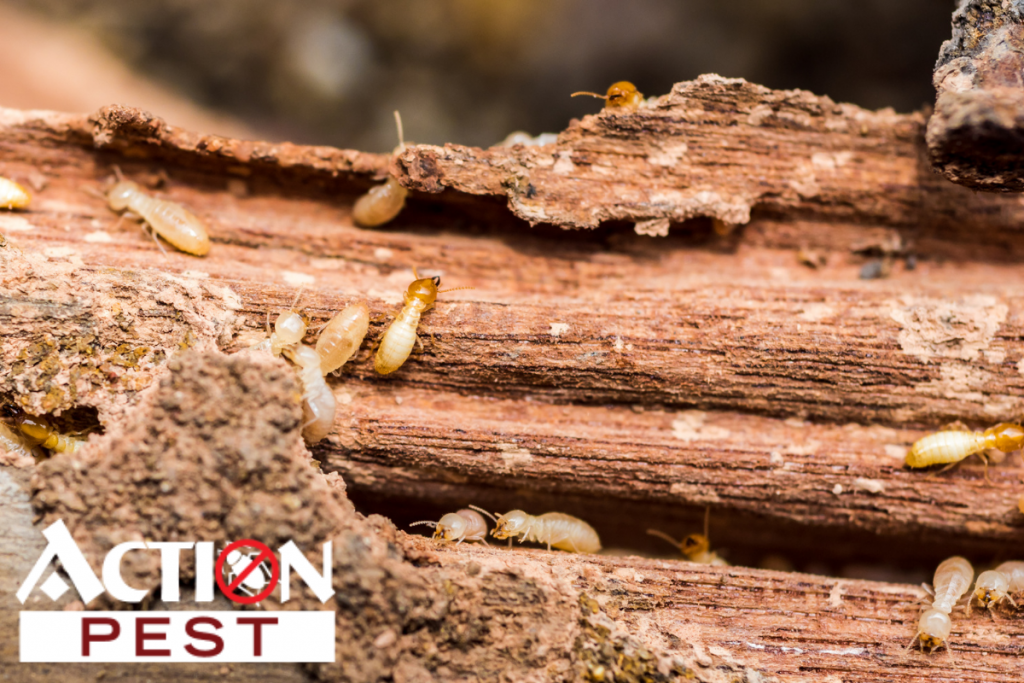 You've been working hard and have been saving money for years. You've finally bought your first house – your new home and all that hard work has finally paid off. However, not many people know this but, there is another step you should take before you move everything in. That is to get a termite inspection done by a professional pest company. Most new homeowners aren't aware of the importance of inspecting your new home for termites. Termites are unwanted, tiny, creepy critters that love living in dark places. Even if there are no visible termites, your eyes are untrained to detect termite infestations.
The Termite Inspection Process

A termite inspection consists of having a professional pest control inspector complete a thorough probe of the entire property. The inspector will check for active termites and/or termite damages.
The process includes:
Looking at the interior and exterior areas of the property. The inspector will search for any visible signs of termite infestations such as droppings, mud tubes, damaged wood, and broken wings.
Checking the baseboards, walls, windows, crawl spaces, frames, cabinets, and closets.
Inspecting the exterior walls and eaves of the house.
Examining the foundation for signs of damage to the wood or mud tubes within the foundation.
Moving on to the surrounding property and yard to ensure that there are no termite activities there that may invade your property.
The Importance of Termite Inspection for Home Buyers
Here are the top 4 reasons why it is important to complete a termite inspection before moving into your new home.
1. Prevents Future Pest Infestations
Pest problems are usually not visible to the average person. What looks like dirt and dust to you may very well be pest excrements or eggs. That's why you need to hire an expert who knows exactly what to look for. A general inspection can also help identify other pest issues not relating to termites.
Understandably, new homeowners don't want to spend excess money if they don't have to. However, spending a bit more money to ensure that there isn't a termite problem will save you lots of money in the long run. The damages that can occur from termites or any other pests will cost you way more than a pest inspection. Even if there is a termite issue, it's best to catch it early to prevent further damages. The pest professional will be able to provide you with an estimate and devise a reasonable solution to your pest problem.
2. Avoid Future Regrets
You will spend a lot of money on your new home. However, imagine spending all that money just to find out later there is a termite issue. Termites derive their nutrients mostly from wood but have been known to consume drywall, certain plastics and paper. Over time, the structures of your home will be weakened. You'll notice how the floors, ceilings, and doorways are slowly warping. The walls will eventually become blistered and splintered. This infestation will not only ruin your property but be detrimental to you and your family's health.
Health conditions associated with termite infestations include:
Skin Conditions: Including contact dermatitis and allergic reactions caused by exposure to allergens and/or irritants.
Asthma: Termites decompose wooden structures, which will lead to mold. When mold spores are inhaled or touch our skin, they can cause migraines, coughs, conjunctivitis, asthma attacks, and other respiratory problems, especially for immunocompromised patients and children.
Electrocution: Some termites have strong jaws they use to chew through electrical wiring and cables. This poses a risk in causing fatal electrical faults, putting your family members at high risks.
A pre-purchase pest inspection will allow you to be confident in your home-buying decisions
3. Get An Upper Hand During Negotiations
A pre-purchase pest inspection helps potential homeowners determine the actual value of the home before buying it. When you receive the inspection reports, you will be able to assess the condition of the house and have a better judgment on the deal.
If there are pest issues, the negotiations will be completely different. You can ask the seller for a lower price on the home you want to buy to cover the money you will be spending on pest control. You can also request the seller to hire a pest control company to resolve the issue before signing the contract. Who doesn't want to get a pest-free home before spending a huge amount? A pest inspection gives you the upper hand in negotiations and ensures that you're going to get the house for a fair price.
4. Uncovers Hidden Problems
When you inspect the house for the first time, some issues may not be visible. Pre-purchase pest inspections will reveal these issues and provide you with a clear picture of the house you are investing in.
Any issues in the house construction and materials will be identified, which will help you to make an informed decision depending on the inspection reports.
Contact Action Pest – Termite Inspection
Termites are destructive pests. If you ignore them, they can cause irreversible structural damage to your home. Identifying your termite issue early and hiring a professional pest control company can help you solve the problem quickly and effectively.
At Action Pest, our experts conduct thorough termite inspections throughout your entire home and provide a full written report with findings and recommendations. They have over 40 years of experience in pest removal and pest control services. Action Pest isn't satisfied until you are, that's why they offer 100% customer satisfaction guaranteed. If you want to protect your home from termites or find out more about our services, contact us today.