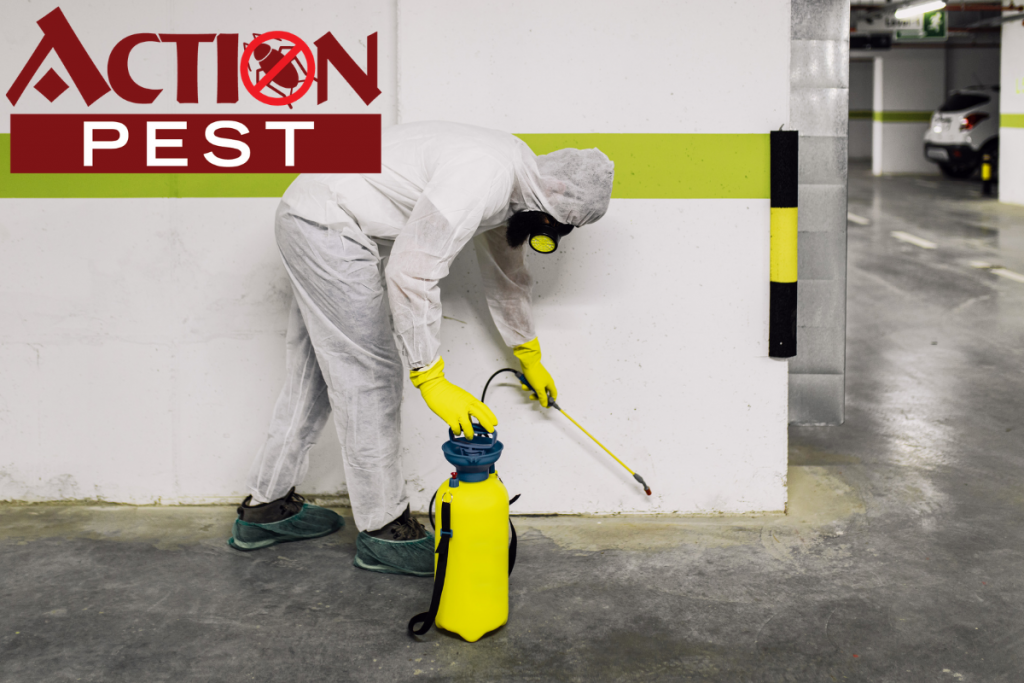 For commercial operations, especially in the food industry, pests can be a particularly devastating nuisance. They can transmit many illnesses, destroy your inventory, and significantly damage your brand reputation when spotted by customers.
Termites, mosquitoes and ticks affect millions of Canadians. In fact, termites have been known to cause structural damage in homes and businesses all across Canada. At the same time, mosquitoes and ticks act as vectors for many diseases. Ticks are carriers of Lyme disease and can cause paralysis in animals and also affect humans.
Quality commercial pest control is a must if you want to protect your business. These services can help you ensure adequate checks to avoid any possibility of affecting your clients' health and overall experience with your brand.
Work with a reputable service provider to build a pest management routine for your premises. However, it is important to think of this as a long-term, continuous process, and not just a one-time chore.
Merely relying on pesticide sprays will not fix your problem but you also need to determine the causes of the pest infestations. Action Pest is a pest control service that takes over your pest infestation problems expertly. Our dedicated technical associates deal with mice, bedbugs, and other pests at the best prices to ensure your complete peace of mind.
Let's look at some of the steps involved in commercial pest control.
Inspection
The initial step of any effective pest control program is inspection. Build and follow a schedule of regular inspections that focus on areas where pests are most likely to appear. Identify all potential spots where pests may thrive and grow, including food and water sources.
After you've established areas of vulnerability in your pest management program, the next step is to chalk out any preventive measures to stop infestation. Ask yourself if you can take any steps, short of treatment, that will help contain the problem.
One of the first preventive measures is to seal off and structurally alter potential entry points where pests are likely to enter. Look out for any gaps in your facility's entry points that may allow pests to sneak in.
Also, good sanitation measures will always help mitigate and reduce the severity of an infestation. The cleaner your facility, the less chance there is for pests to thrive.
Identification
Different types of pests thrive and grow under diverse conditions. The only way to eliminate them efficiently is by knowing which species you are dealing with.
Commercial pest control always begins with the correct identification of the pest in question. If you opt for a professional pest management service, make sure your provider is well-versed in pest identification.
Action Pest identifies your problem and terminates it for good, whether its mice, carpenter ants, bedbugs, raccoons, insects or any other pest.
Once you've figured out the kind of pest you are dealing with, the natural progression is to ask why it is in your facility. Look out for anything that may attract them, such as moisture or leftover food particles.
Is the temperature in your facility attracting pests seeking shelter from the elements? Could it be that the pests are hitching a ride on the shipment packages you receive?
Make sure you know the answers to these questions for the most effective commercial pest control.
Treatment
It is also advisable to use non-chemical control methods, such as exclusion or trapping, before opting for chemicals. It is only when other methods have failed or cannot be implemented as per the situation that you should consider chemicals as an option. Even then, they should be used in their least volatile formulas and only in the targeted areas.
Taking into consideration that the right pest control treatment will consist of various responses, from chemical treatments to physical steps like trapping or baiting, to simple preventive measures.
However, we stress on using non-chemical methods first, to reduce any risk to your clients' and employees' health from any potential chemical side-effects.
Monitoring And Documentation
Remember that pest management is an ongoing process. You must conduct routine checkups and instruct your employees to be vigilant of any potential pest growth or activity and maintain sanitation at all times. Train your staff to document any signs of activity that indicate pest growth.
You must also maintain documentation of service reports, corrective action reports, pesticide usage reports and applicator licenses. This can help avoid pest outbreaks and will come in handy when an auditor visits.
Hopefully, this blog has given you a quick 101 on a commercial pest control program. If you've got a case of a bad pest infestation, contact us today! Also, visit our website to learn more about the control and prevention of pests.