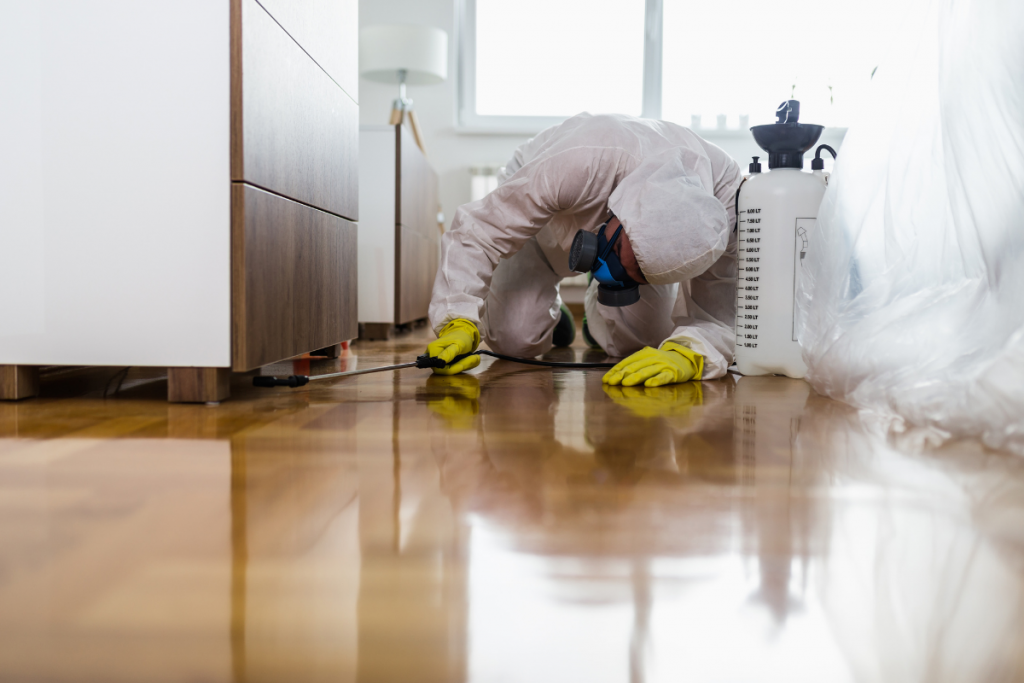 Homeowners and renters agree that sometimes – depending on the animal – the addition of another creature inhabiting your home can add vibrancy and companionship. That is at least the case when the creature is wanted as an addition. But what happens when you get a bit more than you bargained for? What happens when bug infestations make their way into your home? And what happens if these creatures in particular – happen to be insects? 
Across the Greater Toronto Area, the most common insect pests that can be found are bed bugs, cockroaches, ants, and house flies. Due to erratic Canadian climate conditions, homes in this region are subjected to increased volatility in bug infestations, as Canadian winters can invite pests to hibernate in the warmth or seek cooler indoor conditions amid hot Canadian summers. By penetrating open spaces and cracks within your home's structure, these tiny critters can sneak their way into your home undetected and unnoticed – that is, until it is too late. 
Bug Infestation & Preventative Measures
In almost all cases, it's best to take preventative measures when combating pests, as they can leave long-term damages the longer the problem exists. One might wonder how exactly they can go about combating pests when pests are so difficult to detect in the first place. Fortunately, this article will provide some pointers as to how to identify the problem and solutions to combat these kinds of pests.
Preventative measures to combat pests are generally easier than they may seem – and they'll save you a great deal of hassle! Consider a pest like bed bugs. Bed bugs are notoriously difficult due to their small size and ability to penetrate your home in droves. They are hard to trace, and can spread quickly – but can be first observed as either small black dots on your mattress or other furniture, in addition to bites of dry blood on your skin. This is why it's so important to take preventative action, such as frequently vacuuming your furniture and sheets. They're also susceptible to heat. One simple step can prevent the accumulation of these seemingly unnoticeable critters.  
As mentioned before, not all pests are as easy to detect. Some linger in the nighttime and make their way to your home through less conventional methods. Cockroaches are another popular pest that can be found that enters through vulnerable open spots within your flooring and pantry, in hopes to find exposed food or garbage. It is best to seal any gaps to prevent cockroaches, as well as keep your home dry, as moisture amplifies the effects brought on by cockroaches such as bacteria spread. One could imagine that these pests are most popular throughout warmer seasons, as well. 
Similarly, to cockroaches, ants can be found in homes through almost the same conditions – open or unsealed walls mixed with warmer temperatures can enable ants to make their way upon attraction to a likely destination – exposed food. The difficulty with ants in comparison to cockroaches is that they are significantly smaller, meaning the smallest cracks can bring about an entire colony of bug infestations, especially in either the kitchen or washroom. Fortunately, these cracks can be sealed quite seamlessly – no pun intended – using practical tools. Smearing petroleum jelly across open cracks as a temporary fix should be sufficient in keeping ants at bay. 
It is worthwhile to note that many prevention methods are as simple as closing and storing leftover food, frequently taking out the garbage, and thoroughly cleaning residue from spills as soon as possible. The fourth most common pest in the region is the common housefly, which only circulates when the above-listed problems are prominent. Certainly, they can intensify quickly – but steer clear of the aforementioned problems and flies, fortunately, won't accumulate as rapidly as other pests.
When to Contact Pest Control Services
Should none of these mentioned tactics work, you may want to consider a professional pest control company. Working with a trustworthy partner like Action Pest Control for bug infestations can help significantly reduce the stress, cost, and burden of dealing with pests in your home – for good. As a trusted Hamilton wildlife removal company, Action Pest Control uses Ministry of Environment-approved odor-less, water-based solutions to remove pests ethically and sustainably. 
Action Pest Control also makes itself incredibly accessible to customers. It offers 24/7 services and will send an unmarked vehicle to your residence to guarantee your privacy and sensitivity to the issue. Lastly, Action Pest Control offers a 100% customer satisfaction guarantee, as well as price matching. It ensures integrity by being an industry leader in safe, effective, and efficient pest control services.
Pest control doesn't have to be difficult. You can do it yourself and hope for the best, or you can call in trusted experts like Action Pest Control. No matter the case, with the simple steps available through each mentioned option, the path to a pest-free home has never been easier. Contact Action Pest Control today for immediate pest and wildlife control services.