Controlling bed bugs takes time and patience. There are a variety of non-chemical approaches that have been shown to be effective. In addition, pesticides are available to aid in the control process.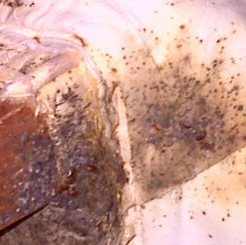 Combining chemical and non-chemical treatments in a unified approach that often makes the most sense. The approach is called integrated pest management (IPM). IPM programs use current, comprehensive information on the life cycles of pests and their interaction with the environment combined with available pest control methods like pesticides.
Together this information is used to manage pest damage based on what you can afford and what is most effective. It also provides a solution with the least possible hazard to people, property, and the environment. We at Action Pest Control take your needs into consideration and do everything possible to accomodate you…Call now for a free bedbug inspection @ 905-318-1242.