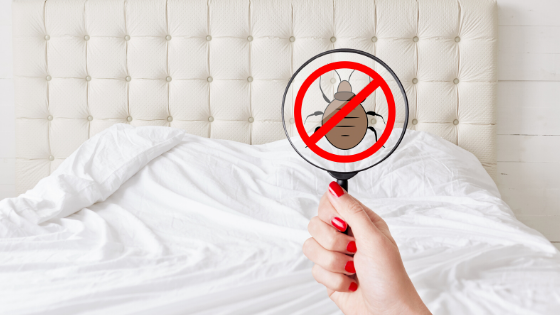 When you were a child, your parents may have tucked you into bed with a lighthearted, "don't let the bed bugs bite." However, as of late, thousands of Hamiltonians do not have a choice in the matter. Their homes are being infested with bed bugs, a noxious insect that feeds on human blood, commonly found in condos and apartment buildings.
Bed bugs can enter homes by crawling through any available opening, such as under the door, through the drains, and even through light fixtures. They will often bury themselves into blankets or mattress and will bite during the night, putting people at risk of diseases, skin rashes, blisters, allergic symptoms, and psychological effects.
In 2014, the CBC reported that the bed bug problem in Hamilton was "nearing an epidemic." At that time, the city was witnessing a 600% increase in bed bug reports since 2006. CityHousing Hamilton, which provides public housing, vowed to spend one million dollars to fight the problem, which was so pervasive that an infestation was found in the John Sopinka Courthouse.
The epidemic has arrived!
Fast-forward to 2020, and it's safe to say that an epidemic has arrived. Last year, a survey revealed that Hamilton ranked number 7 on the list of the 25 most afflicted cities in Canada. Even Reddit users are weighing in: one thread is titled, "Seriously, what the (expletive) is up with Hamilton and its bedbug fiasco?"
The city is working with landlords to eradicate the pests from apartment buildings, but it's hard to tell whether any headway is being made. As one project lead put it, "There's no bed bug census."
What can you do?
If you don't have bed bugs, you can reduce the likelihood of an infestation by taking measures like the following:
Sealing crevices and cracks around light sockets, baseboards, and other wall openings
Placing a door sweep at the bottom of your apartment door
Encasing your mattress and box springs in a protective cover
Thoroughly checking secondhand furniture before bringing it home
Being vigilant in communal laundry facilities
Carefully examining hotel room furniture for bed bugs, eggs, or bloodstains
If your home or building has experienced a bed bug invasion, your best option is to contact a professional exterminator. At Action Pest, we have access to the equipment and technology needed to complete a thorough extermination and can protect your home from bed bugs, roaches, rodents, fleas, wasps, ants, spiders, and wildlife. Contact us today to learn more!