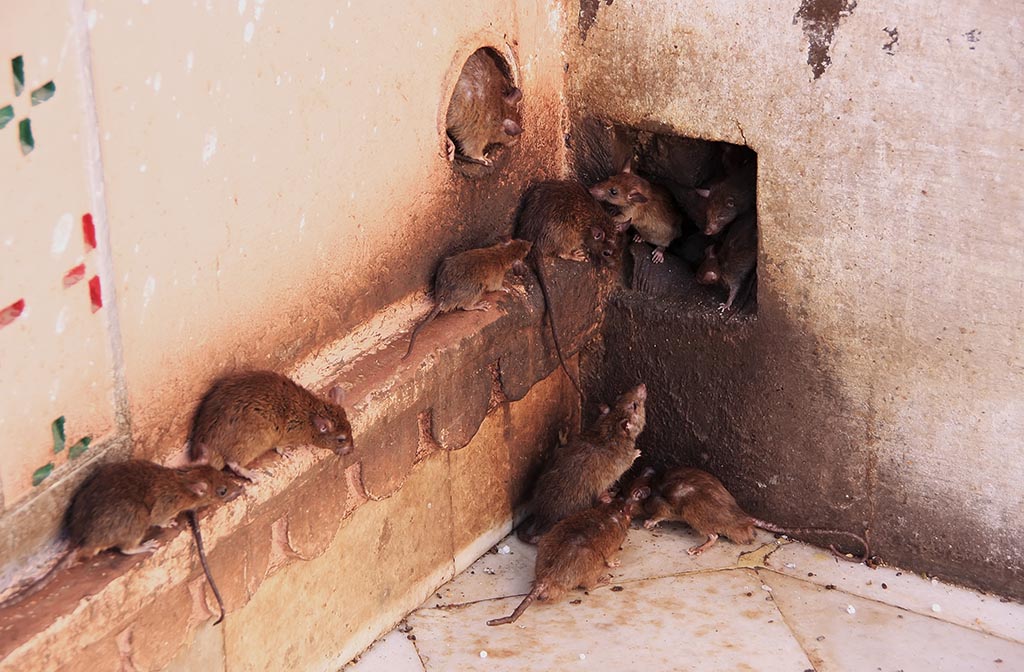 When an old building has been a neighbourhood eyesore for years, the decision to demolish it may seem like a smart one. You'll no longer have to worry about adventurous kids being hurt or questionable individuals setting up camp. However, it may not occur to you that tearing the building down can introduce a whole new problem: rat infestation.
Why do rats move into empty buildings?
Rats have been described as the ultimate squatters. Where most of us see a derelict property, they see prime real estate where they can get shelter, build nests, and reproduce. Long-vacant buildings are also a convenient source of water due to accumulated moisture and leaks.
What effect does demolition have on city rat populations?
When the building is demolished, the resident rat colony is immediately displaced. Construction machinery also sends waves of vibration through the ground, disturbing any rats living below the surface and causing them to seek shelter in adjacent structures, like homes and businesses.
How can you prevent rats (and diseases) from spreading?
If you find evidence of rats in a building you've slated for demolition, engage an experienced and reputable pest control company, like Action Pest, at least two weeks before construction is scheduled, so that bait traps and other control measures have time to take effect and prevent the rat problem from spreading.
In the interim, you can also take the following steps to limit the number of rats on the property:
Cut the grass and weeds around the property to eliminate potential nesting sites
Remove any water sources, such as buckets that can accumulate rainwater
Clear away potential food sources such as grass seed, fallen fruit, and discarded food
If you have an upcoming demolition project and need help preventing rat dispersion, Action Pest can help. We offer thorough and effective rat extermination services seven days a week in and around Hamilton, Burlington, Oakville, and Mississauga. For more information or to discuss your pre-demolition pest control needs, please contact us today.