This nasty little bugger could be the kiss of death.
A biting insect prone to chomping on lips — unofficially dubbed the "kissing bug" — has become a terrifying menace after researchers revealed that up to 30% of its victims develop life-threatening health problems, including heart disease and sudden death.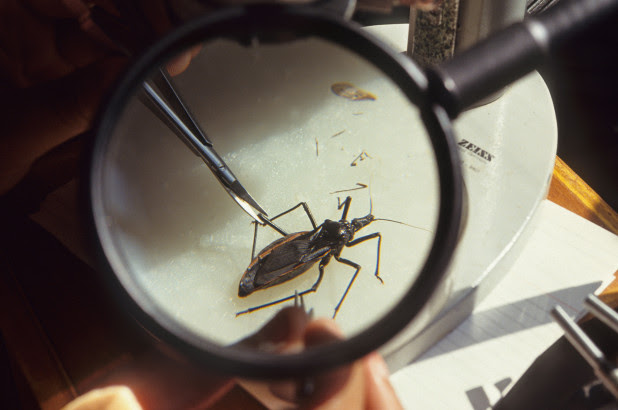 They say the inset has stepped up its presence in the U.S., attacking at least 300,000 residents across 40 states, including in Pennsylvania, after plaguing Central and South America for years.
The triatomine bug, which also bites people on or near their eyes, sucks blood then poops near the bite. Its excrement carries a parasite that causes Chagas disease.
The long-term effects of the parasite in the bloodstream are worrying experts.
A person can go for years without any symptoms and then suffer heart failure, stroke, irregular heartbeat, or sudden death, Forbes reported.
About 20 to 30% of the people who are infected develop Chagas.
The disease also can be spread through blood transfusions and organ donation, though most U.S. blood banks screen for the parasite.
The kissing bug is most commonly found in Texas, Florida and Southern California.
Doctors say widespread screening and early treatment for the parasite are needed to help prevent the spread of the disease.
All credit goes to Action Pest Control